"Thank you I received them and they look and smell so good, I will be ordering some more. When is the growing season ? "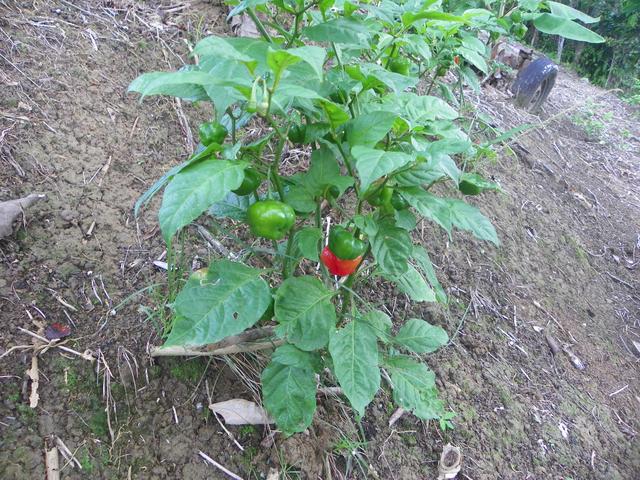 TESTIMONIALS

Joyce wrote ...

"HI Edwin,

I did receive them, they look beautiful.  I took a picture, I am going to upload it to face book as soon as I have some time.  Thank you very much.

Thank you,

Joyce Rodriguez

Joseph Lombardi wrote ...

Edwin, 

I have been looking for great tasting AJI DULCE for a while. Here in New York there are retailers that have been making bulk purchases of AJI DULCE from worldwide suppliers who take shortcuts and allow their crops to grow too close to other strains of hot peppers which then cross pollinate and the end result is a hot, spicy AJI DULCE. Many times I have bought a batch of AJI DULCE from these retail supermarkets just to end up having a hot, spicy Sofrito. In desperation I had to cut each pepper and taste each one so I wouldn't ruin another batch of sofrito. Until I found JECC FARMS! The AJI DULCE i purchased have a truly sweet distinct flavor which I remember as a child growing up in Hatillo, Puerto Rico. Your product is worth it's weight in gold. 

Please watch my youtube video I produced to show the stages of preparation of my Sofrito using and telling everyone about JECC FARMS AJI DULCE! 

>Check out this video on YouTube: 

>http://youtu.be/TNCZD_t4-kA 

Shidhara wrote ...

Edwin:

I would love very much to write a testimonial for your product. Please let me know how I can do this so you can post it on your website. Again, thank you for your promt service and for having such a good quality product.

I received your product and I'm delighted. Thank you very much for the quick service and your good product. I have a question...Could you get culantro? I have been trying to get some for ages to no avail.

Thanks


Kathy wrote ...

Hi!

I received my order today. They are absolutely amazing...I felt like Christmas came early. Thank you so much!!! I will be ordering more soon.

It's the SMALL THINGS in life that make a girl happy!

A BIG THANK YOU 

KATHY

Puerto Rico farmed then shipped directly to you. Priority Mail, Fresh.