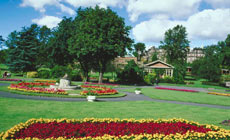 Hello just received them today they look and smell great ,we will make some sofrito today and taste them tonight 

>

>the ship lable was hard to read use usps.gov to print lables for very little cost but your ajis look and smell so good we will order again 

>

>soon these are very hard to get here in northern california thank you 

>

>Mr R gomez 

>

>

>

>----- Original Message -----

>

Dear,

Edwin:

I received your product and I'm delighted. Thank you very much for the quick service and your good product. I have a question...Could you get culantro? I have been trying to get some for ages to no avail.

Thanks

Hi!

I received my order today. They are absolutely amazing...I felt like Christmas came early. Thank you so much!!! I will be ordering more soon.

It's the SMALL THINGS in life that make a girl happy!

A BIG THANK YOU 

KATHY

Puerto Rico farmed then shipped directly to you. Priority Mail, Fresh..